ACC-972038
Viper Head "Fangs" Logo - Polished Stainless Steel
Stick it anywhere to dress up your Viper Truck!

This high quality polished shiny stainless steel cut out can be mounted almost anywhere.
It has a self adhesive peel and stick back that allows for easy mounting.
Mount inside or outside.
Size is
21/8 inches wide by 2 inches in height.

Will not rust, corrode, or ever lose its luster!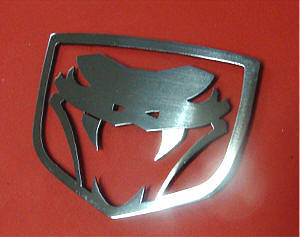 shown on Red interior surface


Mount it anywhere you want!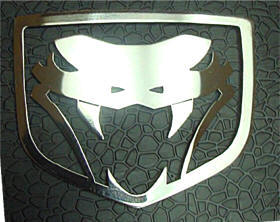 shown on black interior surface

more pictures of product click here

Installation Instructions

$ 39.95
15% Restock Fee on Returns
Return Policy
1-2 week Delivery
If you are having trouble ordering online: Please call us at 352 688 8160
$ 7.95

We welcome our many Overseas Customers!
More Shipping Info Click Here