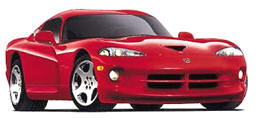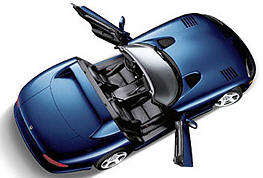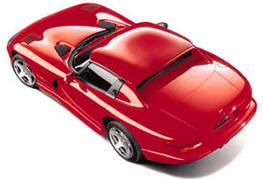 The Viper Store Customer Service


Contacting TVS
Because we are a small company the best way to contact us is via email at: Admin@TheViperStore.com
We read all of our emails daily and will get back with you within 24 business hours!
Each email is important to us as we endeavor to satisfy all our customers.
Shipping
All products are shipped via the United States Postal Service (U.S.P.S.) Priority Mail, insured against loss or damage and
signature required upon receipt unless requested otherwise or posted next to product.

When will I receive my product?
Dodge Viper Products: the normal time to receive these products is one 7 to 10 days.

Dodge RAM SRT-10 Truck Products: the normal time to receive these products is 10-14 days.

What if some of my products are in and others are delayed?
Normally we will ship what is available and include a note or email you letting you know
the rest will be on the way as soon as they come in.

When will I receive a special order product?
Normally special order products take 3-4 weeks for delivery.

What method will my products be shipped?
All of our products are shipped from Spring Hill, Florida.
Most products are shipped via US Priority Mail. However, some are shipped via UPS.
Every product has a description of what method it will be shipped next to the Postage and Handling
price on the Product Order page.

What if some of my items I ordered are shipped via US Mail and some UPS?
In that case you will receive two deliveries. One from the US Mail Service and one from UPS.
What if I haven't received my products within the time specified?
Products delivered by US Mail have to be signed for if they are over $99.99.
If you are not home when your Postal Carrier attempts the delivery they will hold it for you at your
local US Post Office. Sometimes they will leave a pink postcard informing you and sometimes they
do not. Call your local US Post Office and ask if they are holding a package for your address.
You may then go to the Post Office and pick up your item.
If your product is being delivered by UPS and you are not home they will either leave it at your door or
leave you a postcard to call and arrange a time that someone will be at your home to sign for it.

What are things that can delay my shipment?
If your shipment is delayed there is a reason for it.
Sometimes the shipment is delayed within the mailing system.
Unfortunately, we have no control over that.
Shipping can be delayed by product availability as well.
During the months of June to September it is Hurricane Season for Florida.
If you see on the news that Florida is being
hit by a hurricane you can assume an extra week for delivery.

Canadian and Foreign addresses: Please keep in mind we shipping is highly dependent on
your local Post Office or Postal System. We can not control how long it takes your package to get through your home countries
Customs Department. Packages can also be held up in customs for many reasons,
including; broke open boxes, random searches, ect...

What if my product is lost or damaged during shipping?
All of our shipments are covered under insurance. You will always get another new product
after the insurance process is gone through.
If your product is delayed it can be tracked by either the US Postal Service or UPS.
If it is determined it is lost in the system then you must contact The Viper Store for instructions.
We will walk you through the claims process. Unfortunately, each case has a different time frame and procedure.

Return Policy



"

♥

Love it or Return it!

"

*
Our goal is that all of our loyal customers are thrilled with the Viper Up-grade Accessories
that you purchase for us at The Viper Store.
If you are unhappy in any way with any product you purchased from us you may return it
within 30 days from ship date.
The following prerequisites apply:

(1) Product is returned in new and unused condition.
(2) If you receive your product damaged in any way you must contact TVS immediately upon receipt.
Under these circumstances you may ship the item back to TVS and we will send you a new one.
(3) Purchaser pays for shipping when returning a product for any reason.
(4) Purchaser is responsible if product is lost in transit or damaged upon returning it.
(5) The product must be received by TVS within 30 days of date the product was originally shipped to customer.
(6) Certain items do not qualify for a refund. These special order, custom items, or otherwise marked on the product purchase price on our site are not returnable or refundable.
(7) Most products have a re-stock fee. This applies to any product(s) returned. A 15% more (as indicated on our site) is withheld depending on the product.
(8) Original shipping is not Refundable.

*Exception: Special Order products and custom products are non-refundable after time of purchase.

Return products must be sent by United States Postal Service "insured" to:
The Viper Store warehouse. Please email us for the address at Admin@TheViperStore.com


Refund Policy

Note: Please realize that Postage, Shipping and Handling costs are not refundable.

1. Returned products must be received in like-new and unused condition. Damaged or used products are not refundable.

2. If you are making a return because of a defect in the product you will be entitled to receive another
"same" product from TVS upon receipt of the original product purchased.

3. If you do not receive your product. Simply contact TVS and we will trace your product for you.
Keep in-mind that your product might be delayed because of weather, disaster, strike or other reasons
outside TVS's control.
If the product is lost or damaged in shipping from us we will replace your product.
Keep in mind that we do have to follow the shippers guidelines on a waiting period in filing a claim before we ship the replacement product.
You may be required to fill out a postal lost or damaged form and fax or send to us.

4. If you are shipping a product back to us for any reason you are solely responsible for it's delivery to us in the required condition.
If the product is lost or damaged during shipping you are responsible for obtaining reimbursement from the shipping company that you used.
Therefore, it is important that you insure your product for its' full value when you return ship it to us.
Once you send it, TVS can not be responsible for the product if it is damaged or lost .

5. Refunds will be issued within 7 days of product receipt and acceptance by TVS. Return to: The Viper Store, Return Department, 13721 Linden Drive, Spring Hill, FL 34609

6. ABUSE: Although it is our sincere desire to please all of our customers TVS will not tolerate fraud of any kind.
If fraudulent purchases or returns are suspected we will cooperate fully with law enforcement authorities and any other applicable government agencies.

Privacy Policy
Your information is safe with us. It's simple - We here at TVS do not provide your sensitive information such as; name, address, phone number,
email address, or financial information to any third party without your permission.
The only exception is by court or police order.

We will communicate with you primarily by email and if we can not reach you then by phone. Our contact will only be as necessary
concerning your orders or questions. We will ask you if you would like to be notified of TVS sales, new products or to receive TVS coupons.
This is strictly optional and if you sign up you may cancel at any time.

Phone Contact: 352 688 8160 M-TH, 10:00am - 4:00pm; FRI 10:00am-1:00pm Eastern Standard Time