Brushed
ACC-132010

Polished
ACC-132011
Dodge RAM SRT10 Stainless Steel upgrade Mud Flaps / Splash Guards -
set of 4

-
Brushed or Polished Finish
Extremely high quality heavy duty

Set of 4, 2 front and 2 rear heavy duty metal splash guards designed specifically for the Dodge RAM SRT-10 Viper Truck.
Easy mounting. Designed to mount using existing factory bolts. Beautiful Heavy Duty Stainless Steel plate with highly polished mirror finish
Will not rust, corrode or ever lose its luster forever.
Includes chrome vinyl sticker adhered to the bottom of each guard.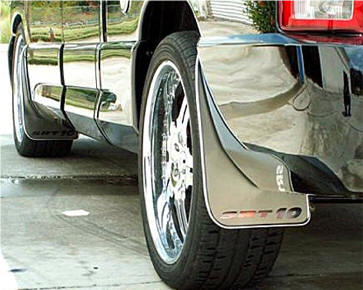 Show Truck Quality accessory will turn heads and show off your prized possession.
You can not find a higher quality guard on the market anywhere.

Wait to you see them mounted on your SRT 10!









Shown in Brushed finish above.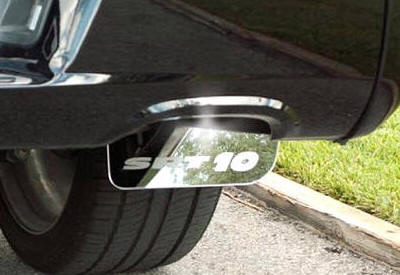 Shown in Polished finish above and below.

Show Car Quality !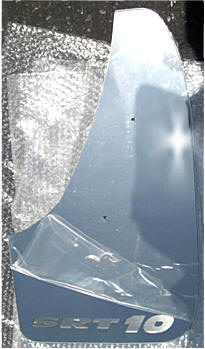 Polished finish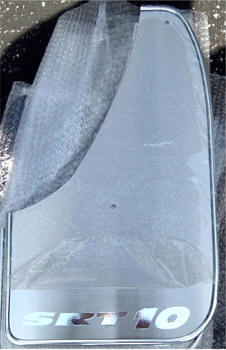 Brushed Finish
more pictures of product click here
$ 549.95 Set of 4


Special Order


35% Restock Fee on Returns
Return Policy

2-3 week delivery time

If you are having trouble ordering online: Please call us at 352 688 8160
$ 19.95



We welcome our many Overseas Customers!
More Shipping Info Click Here