DODGE Viper SRT/10 (2003-2006)
2PC. VIPER 3 RADIATOR SUPPORT GRILLS
PART # ACC-973014
INSTALLATION INSTRUCTIONS

Includes: 1 x Right side Grille, 1 x Left side Grille, 1 x Promoter Packet
The 2pc. Radiator support grills are a very simple to install part that will dramatically change the appearance of your viper engine bay.

1. Before removing the back liner off exposing the tape - Place each of the two grills into position behind the air box so that the flat part of the grill containing the attachment tape lays directly over the radiator support. To get yourself acquainted with the position and just how they are intended to fit.

2. Now that you have a good idea about how they will set in place - Prepare the radiator support rail for attachment by scrubbing the top surface clean using rubbing alcohol. Once clean - Swipe the areas with the adhesive promoter chemical (provided) with your grills and allow to dry for two minutes.

3. Now that you know how your new grill will fit and you have the surface areas prepared simply peel the red release liner from the back of the grills and then firmly set them in place. Press down firmly all along the surface of the grille parts to ensure a good bond. Once complete - Remove the clear protective liner to finish the insulation.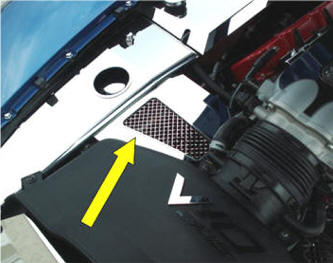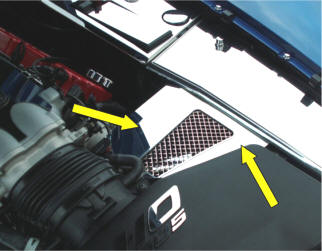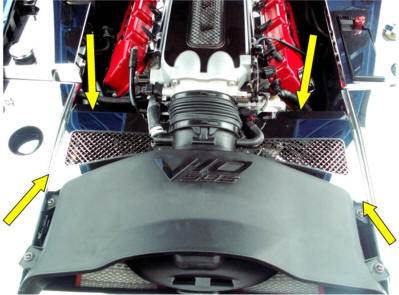 Copyright 2005 - 2023
13 copyright


TheViperStore.com is a HotCarAccessories.com site