This Frame has opened up into a New Window


Dodge Viper SRT10 - Custom Seat Covers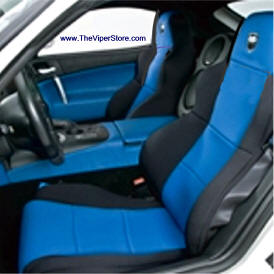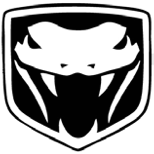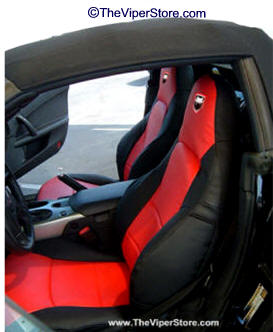 Optional embroidered Viper logo

Spacer Mesh Choice of Color in center with Black sides:
COOL & SPORTY: These smart-looking two-tone covers are a favorite with sports car owners and the merely "sporty," alike.
This unique fabric, with its large number of closely-spaced holes knit into the weave keeps everything cool, dry and comfortable, especially in warmer weather.

Neosupreme Choice of Color in center with Black sides:
AFFORDABLE && ACTIVE: What ""leatherette"" is to leather, ""neosupreme"" is to ""neoprene."" A lightweight, inexpensive,
water-resistant alternative to neoprene, these covers are vibrant!
Neoprene Choice of Color in center with Black sides:
WET SUIT MATERIAL: It protects against dirt, moisture, spills, pets, kids, and comes in a wide variety of styles. It is popular
with owners of trucks, convertibles, and racers. We just read this description over and bought a set ourselves!
Oh yeah - like it says, this is the genuine CR-Grade neoprene article.
Premium Leatherette:
AFFORDABLE LUXURY: Amazing! These padded, high-grade vinyl covers look and feel so much like leather, but at a fraction of the
cost, that some major auto makers install them to ""class up"" their vehicles. Water-resistant and easy to clean, it is like having
"leather," only without the "Oh, no, I spilled my soda on the leather" worry.
Genuine Leather:
PREMIUM LUXURY: Can you say ""luxurious?"" For the ""accept no substitutes"" crowd, this is the same durable yet comfortable
genuine top-grade American cow leather found in high-end luxury cars, and tanned specifically for automotive interior use.